The Android version of the app now comes with a set of 6 must-have premium palettes for your season:
Best Colors
Complementary Colors
Neutral Colors
Jewelry
Eyeshadow Colors
Lipstick Colors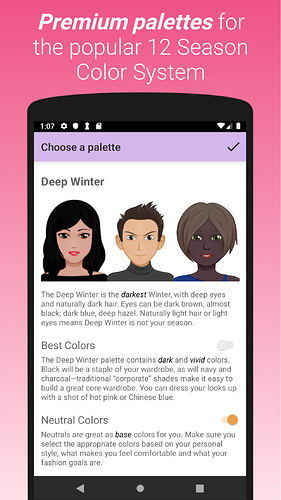 Switch back and forth between the palettes when you shop for clothes, cosmetics or jewelry.
Enjoy!
Coming soon to iPhone. Stay tuned.