Most stylists agree that Beyoncé is one of the warm seasons, either Spring or Autumn. Both palettes look pretty good on her! See for yourself: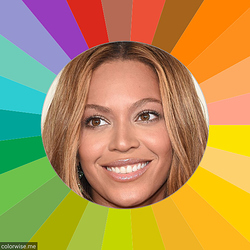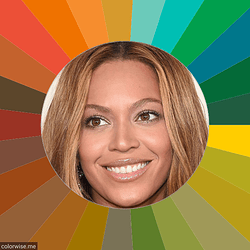 What does Beyoncé think about her type? (and her stylists for that matter!) We can actually figure it out from her clothes!
Let's build a palette from the colors that Beyoncé is wearing and check this out.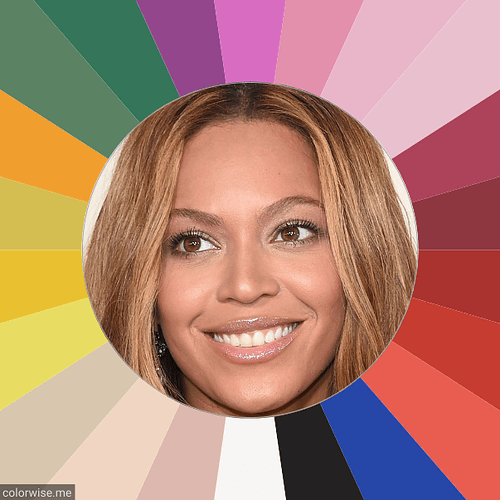 If you see what I see, it's actually a combination of both warm palettes plus some little gems from the Clear Spring.
That's a beautiful palette on it's own, isn't it? That's a custom palette, and you can create your own with the Colorwise Palette Builder.
It's also a great reminder that knowing your type is just the beginning of your style journey!