We're rolling out a new feature to help all you guys who are struggling with choosing their palette.
All 12 Season Palettes are coming now with three images that illustrate different combinations of skin, hair and eye colors typical for the season.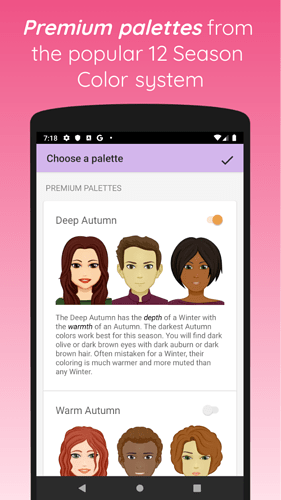 Coming soon to your iPhone and Android phone!